Partial Retirement to Fully Retired: How to Plan Your Next Chapter
Fort Pitt Capital Group
in
Webinar
9 December, 2022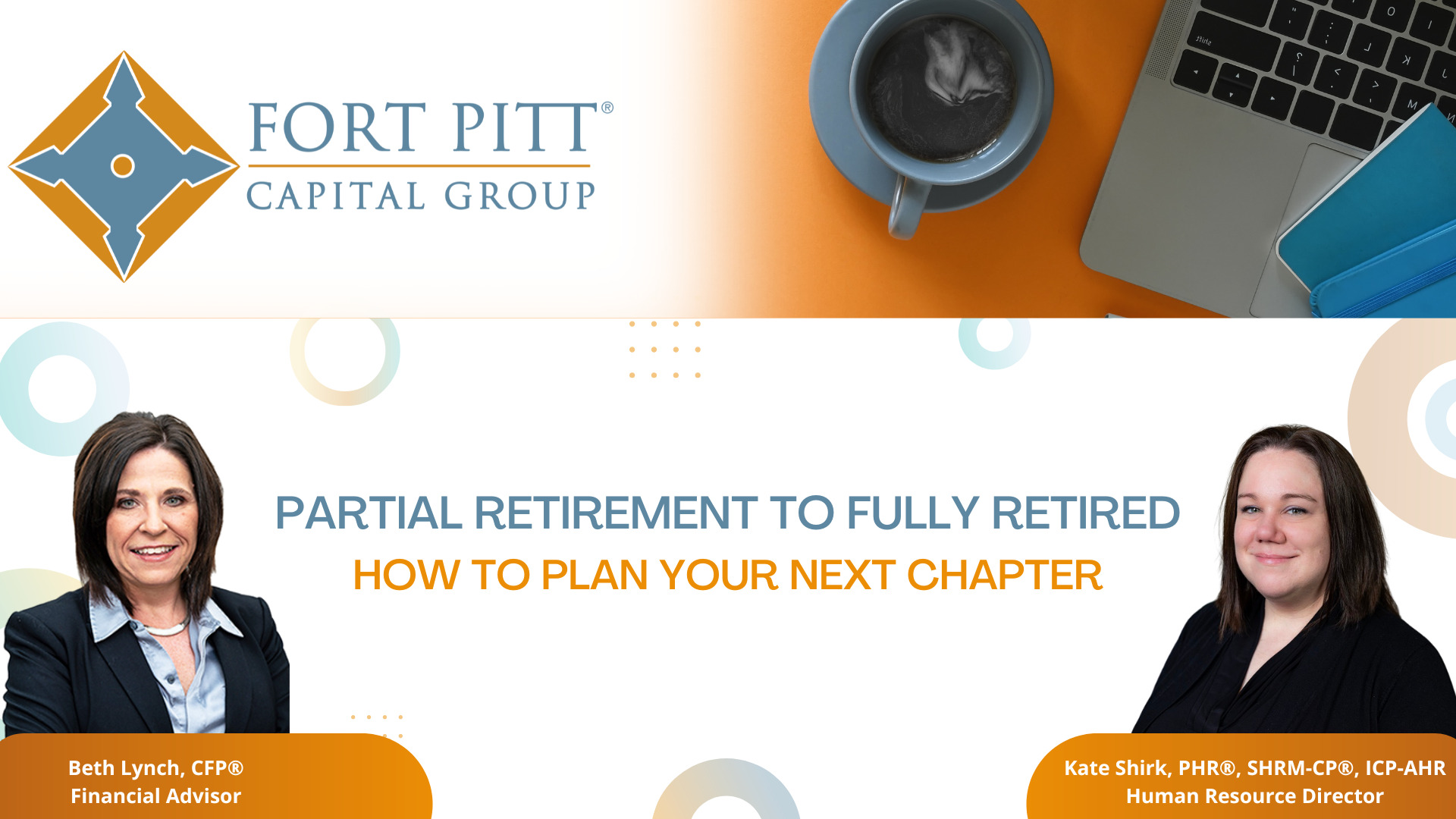 Join Fort Pitt Capital Group Financial Advisor Beth Lynch, CFP®, and Human Resource Director Kate Shirk, PHR®, SHRM-CP®, ICP-AHR, as they discuss retirement, phasing options to ease in, and how to plan for them. They will cover topics and questions such as:
• What are the various stages of retirement?
• How much do you need to retire?
• How does partial retirement impact your income and benefits?
• How to discuss partial retirement with Human Resources?
Looking for more resources? Try our Retirement Savings Calculator and Retirement Age Calculator.
*Content is provided for educational purposes only.