Charlie's Finance Articles December 2019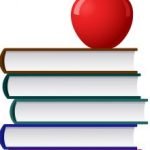 Here are Fort Pitt Capital Group's finance articles for December 2019:
Our first article, "For Financial Advisor Ads, a New Frontier," comes from Barron's. The SEC is overhauling its advertising rules for the first time in more than half a century. Client testimonials and investment performance would now be allowed in ads, and people are wondering if celebrities may soon be featured in financial advisor ads.
"World's Best-Performing Stock Crashes 98% After Index-Inclusion Debacle" comes from Zerohedge. ArtGo Holdings' stock surged halfway through 2019, landing it a spot on the FTSE Global Equity Index Series. The next day it plunged 50 percent, and had an even worse time in November when it collapsed 98 percent overnight.
Zerohedge also supplies our next article, "US Homebuilder Sentiment Soars to 20 Year Highs, There's Just 2 Problems." Homebuilder sentiment is experiencing an almost record-breaking surge, however, new home sales are still way below their 2005 peak. Additionally, the buying climate for homes is at its weakest in more than a decade.