Critical Questions for Plan Sponsors
Nathan Boxx
in
401(k)
18 January, 2016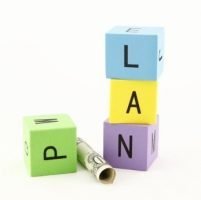 The plan sponsor space is ever-changing and here at Fort Pitt we know how important it is to stay up-to-date with current trends in the space. In conjunction with upcoming seminars we're holding surrounding plan sponsors and 401(k) plans, we will be doing a short blog series on critical questions that plan sponsors need to consider, with their clients in mind, to ensure they are providing the best guidance.
With a new year, it's vital to reassess your plan offerings, and understand what's new in this space for 2016 and beyond. In this monthly blog series, we will expand upon each of the questions below in an individual blog post:
Does your company offer a 401(k) plan?
Is your advisor serving as Fiduciary and have they acknowledged such in writing?
Do you have Fiduciary insurance coverage for your plan?
Do you understand all the fees that your company and employees are paying?
Do you have a written investment policy statement?
Do you know who your plan fiduciaries are?
Do you have written record of the plan minutes and documents?
Are employees receiving advice specific to their situation?
Have the plan documents been read and understood by the plan fiduciaries?
Is your plan a 404(c) plan?
Check back next month when we dive into our first plan sponsor question!