All About Insurance
Fort Pitt Capital Group
in
Webinar
30 June, 2023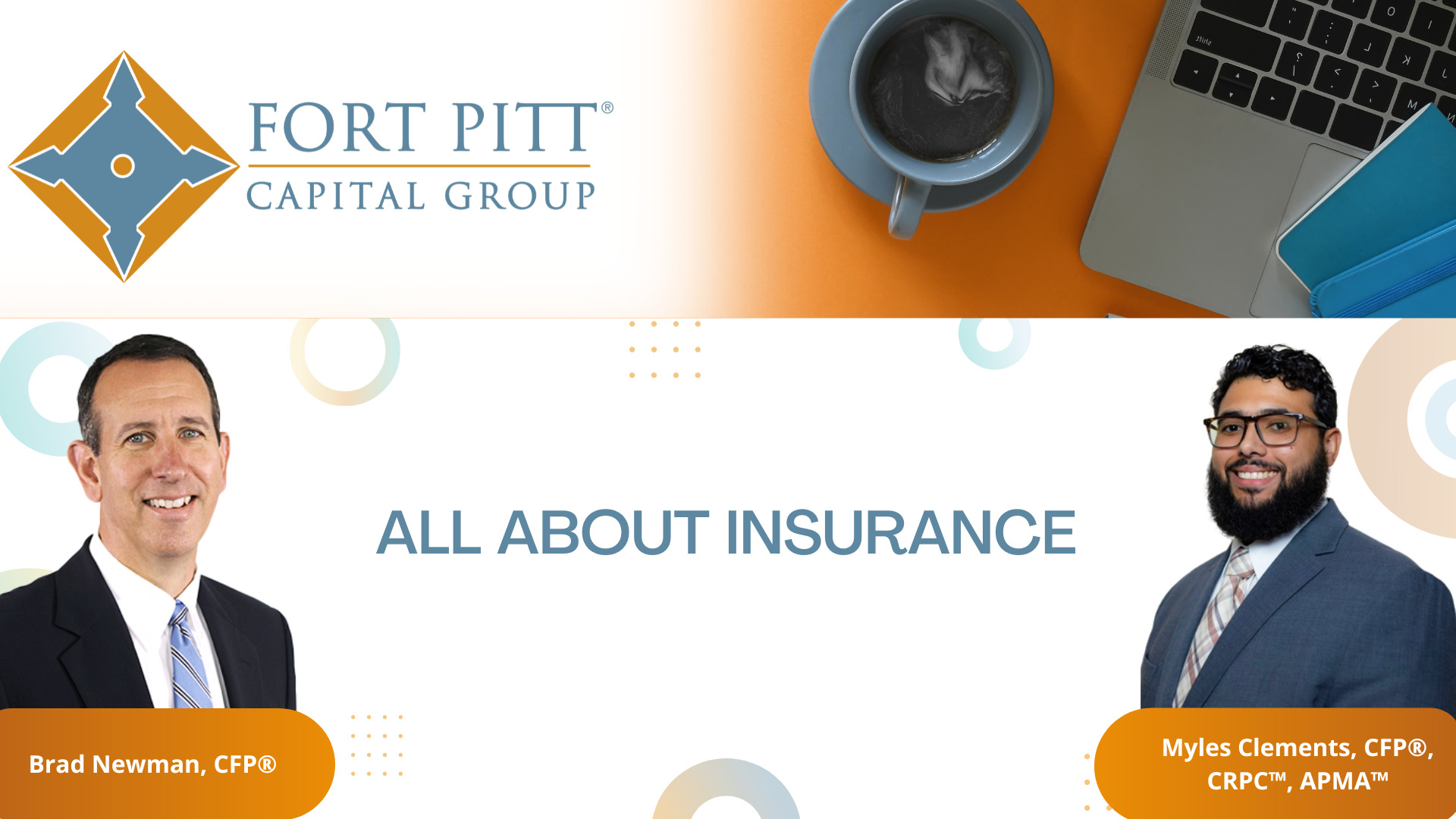 Watch Fort Pitt Financial Advisors Brad Newman, CFP®, and Myles Clements, CFP® APMA™ CRPC™, as they discuss insurance basics and how it fits into Fort Pitt's financial planning strategy. The discussion covers:
Fort Pitt's holistic planning strategy
Different types of insurance to address your needs
Reasons why you might need insurance
Life phases of insurance
Commonly asked questions we receive from clients.
For more information, click the following links:
*Content is provided for educational purposes only.