All About Medicare
Fort Pitt Capital Group
in
Webinar
6 October, 2023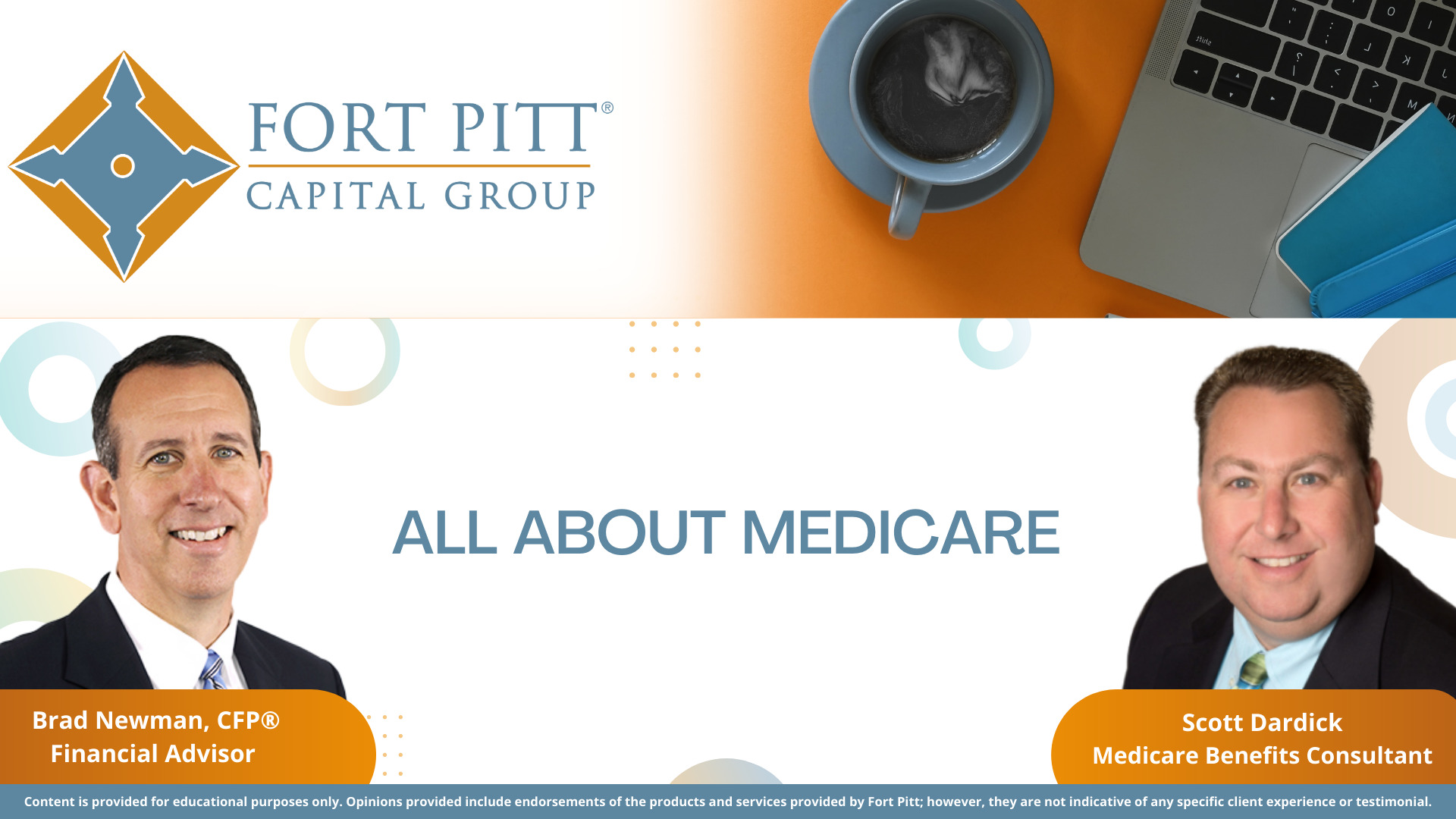 Fort Pitt's Financial Advisor, Brad Newman, CFP®, hosts Medicare Benefits Consultant Scott Dardick to discuss what to know about Medicare. The presentation will cover:
An overview of Medicare basics
The differences between Medigap supplement and Advantage plans
How Part A and Part B work in terms of coverage
How prescriptions or prescription plans factor into your planning
*Content is provided for educational purposes only. Opinions provided include endorsements of the products and services provided by Fort Pitt; however, they are not indicative of any specific client experience or testimonial.