How to Ace All 4 Life Stages of Financial Planning Part 2: Pre-Retirement & Retirement
Fort Pitt Capital Group
in
Webinar
17 October, 2022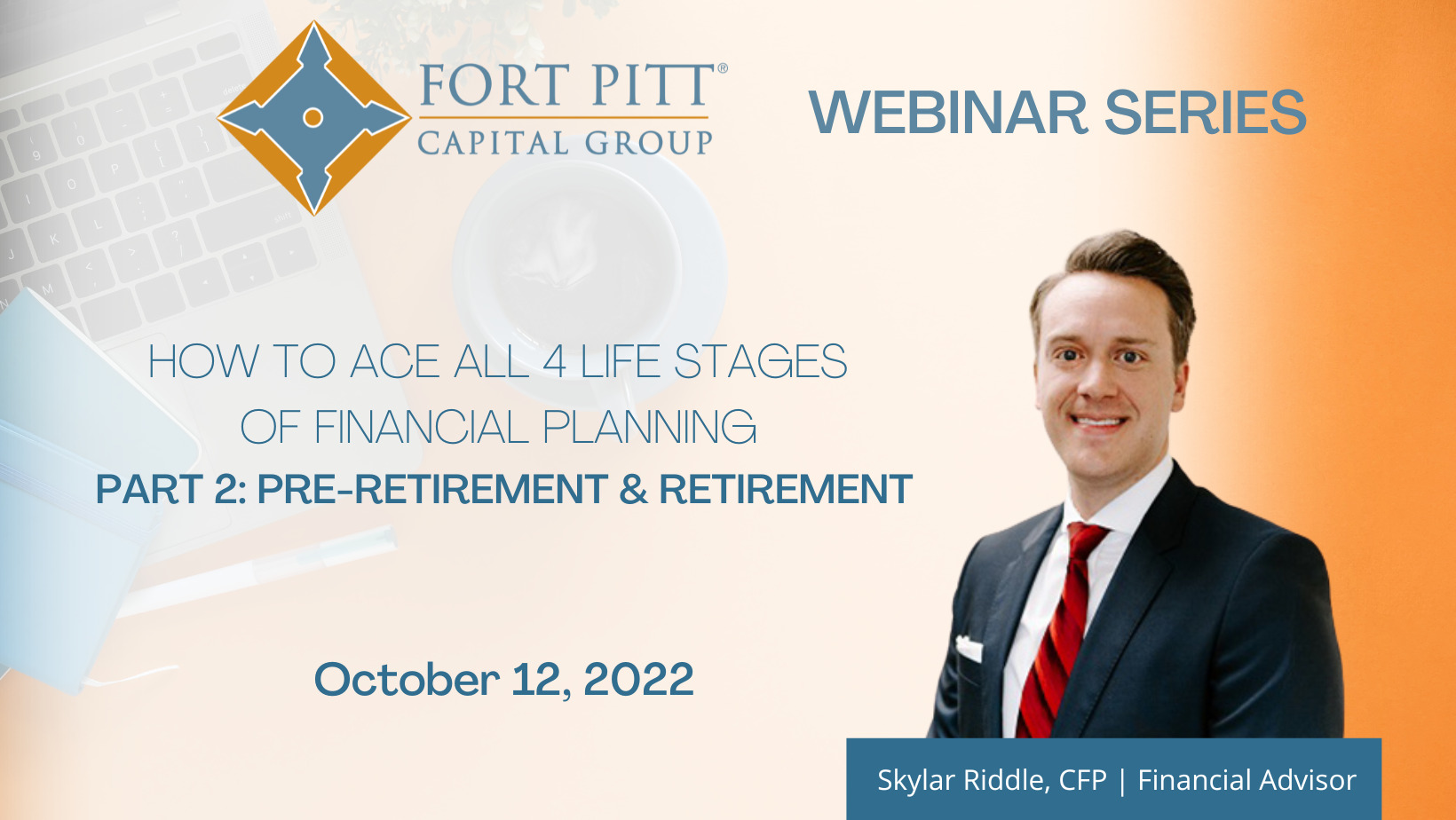 Join Fort Pitt Capital Group's Financial Advisor Skylar H. Riddle, CFP®, as he discusses Financial Planning stages:
Pre-Retirement
Retirement
Focusing on investors with over $250,000 in investments, Skylar will explain:
How and when to hire an advisor
Developing a coordinated/integrated financial plan
Planning to retirement
Planning through retirement
Planning for the unexpected
Looking for more resources? Try our Retirement Savings Calculator and Retirement Age Calculator.
*Content is provided for educational purposes only.