We are happy to introduce our latest Employee Spotlight, Raquel Branchik, portfolio accountant at Fort Pitt. We sat down with her to hear about her work, her best advice for someone starting a career in financial services, and more. Check out the Q&A below: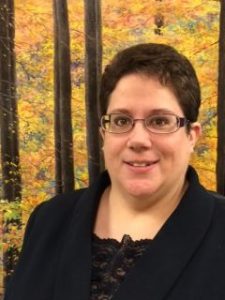 How long have you worked with FPCG and what are some of your responsibilities?
I've been with the Fort Pitt team for over two years now, I joined the operations department in June 2014. I am primarily responsible for the daily reconciliation of financial activity in our clients' accounts. This includes auditing the previous day's transactions and ensuring that the share amounts, market value and cost basis for the securities in the client accounts match the custodian and reconciles to the penny.
What is your favorite thing about the job?
I love all aspects of accounting, especially because of what it does – it creates order out of chaos. Each day, I get to come to work and reconcile financial data and organize it in a way that ensures it ends up where it belongs. Given my organized and systematic personality, this is something that I thoroughly enjoy. In addition, my job serves as a foundation for other departments at Fort Pitt. For example, our trading department needs correct data to execute trades, our advisors need an accurate picture of their clients' portfolios in order to make recommendations, and our service teams need to be able to run reports for clients with the confidence that they are accurate.
Who are your biggest inspirations and why?
My biggest inspirations are my colleagues who are able to exude balance in their lives. Not only do they demonstrate excellence in their careers, but they are also great parents, husbands, wives, friends, etc. They also do their part in giving back to society through charitable giving or serving.
What advice do you have for someone starting a career in financial services?
The financial services industry offers something for almost every type of interest and skill set. There are two points of advice that I can offer those entering this field. First, know yourself – know your natural talents and skills to find your perfect niche within the industry. Second, know what type of company you want to be a part of. Do you prefer a large, national or global firm? Or a small, family-type of practice? Self-awareness is the key to success.