Brian J. Jankowski, CFA®
Portfolio Management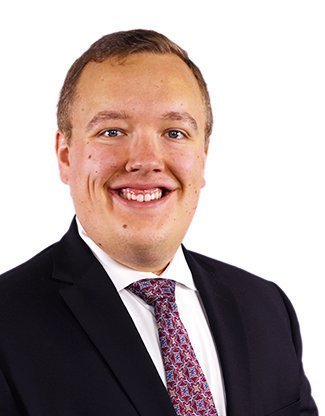 Senior Investment Analyst & Trader
Email: bjankowski@fortpittcapital.com
FOCUS
Brian's primary responsibilities involve investment and economic analysis and research, placing investment trades, and rebalancing accounts to target per investment policies.
CAREER HIGHLIGHTS
Brian has dedicated years to pass all three levels of the CFA® exams, demonstrating Brian's commitment to being an ethically accountable investment expert with mastery of investment analysis and portfolio management skills.
EDUCATION
BA, Mount St. Mary's University
COMMUNITY INVOLVEMENT
Brian has previously volunteered in the cancer treatment facility at Frederick Memorial Hospital and the senior care facility at Citizens Montevue Home.
PERSONAL
Brian lives in Harrisburg with his wife, daughter, and their mini-goldendoodle. Outside of work, Brian spends his time going to the gym, golfing, traveling, and cheering on the Steelers.
The achievement of any professional designation should not be construed as a guarantee that a client will experience a certain level of results or satisfaction if Fort Pitt is engaged, or continues to be engaged, to provide investment advisory services.