Philip Venanzi, CFP®
Financial Planning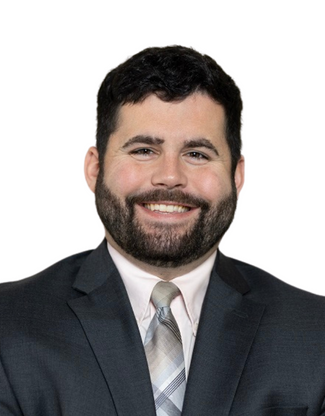 Senior Financial Planner
Email: pvenanzi@fortpittcapital.com
FOCUS
Phil is very passionate about investments, economics, and helping people gain peace of mind regarding their financial picture. He looks forward to utilizing his knowledge and experience to contribute to Fort Pitt Capital's proven track record of excellence in financial planning. Additionally, he looks forward to bringing innovative ideas on advanced planning techniques, enhancing the quality and consistency of financial planning advice, and ensuring advisors have the resources necessary to help their clients make sound financial decisions.
CAREER HIGHLIGHTS
Prior to joining Fort Pitt, Phil accumulated over six years of financial services industry experience that included investment research, supporting financial advisors with analysis & planning recommendations, and working as a financial advisor. Before he decided to pursue a career in financial planning, he worked as a business analyst and consultant after earning his master's degree. In October 2020, he earned his Certified Financial Planner™ designation to continue to grow in his knowledge of comprehensive financial planning topics. Lastly, he has really enjoyed staying up-to-date on the various developments in the financial sector and the global economy.
EDUCATION
BS, Grove City College
MBA, Duquesne University
Executive Certificate in Financial Planning, Duquesne University
PERSONAL
Phil is actively involved at his church and serves as a volunteer youth ministry leader. Phil loves to travel, having visited the Dominican Republic twice for missions trips and China & South Korea as a part of his graduate studies. He also hopes to visit various places in the United States he has yet to visit. Lastly, he loves spending time hanging out with friends & family, playing sports, working out, and learning new things.
Certified Financial Planner Board of Standards, Inc. (CFP Board) owns the certification marks CFP®, CERTIFIED FINANCIAL PLANNER™, and CFP® (with plaque design) in the U.S., which it authorizes use of by individuals who successfully complete CFP Board's initial and ongoing certification requirements.
The achievement of any professional designation should not be construed as a guarantee that a client will experience a certain level of results or satisfaction if Fort Pitt is engaged, or continues to be engaged, to provide investment advisory services.